Mobile Bible Apps
Mobile App
What is the Faithlife Mobile App?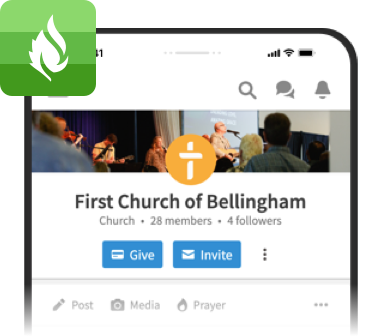 A Dedicated App for Your Church
The Faithlife Mobile App gets you access to your Faithlife group from anywhere (cellular data or a WiFi connection is required). You can use the mobile app to send messages, share photos, create and promote events, watch sermons, and more. Learn more.
Get the Faithlife app for iOS or Android or visit our Help Center.
Faithlife Study Bible
The Faithlife Study Bible will help you understand the Bible more fully. It contains several layers of notes and many graphics, making it the most advanced digital study Bible anywhere.
Logos Bible Software
The Logos Bible Software app is the mobile version of the world's leading Bible software. This free download comes with several Bible translations and other resources, and there are more than 100,000 books related to the Bible you can buy through the app.